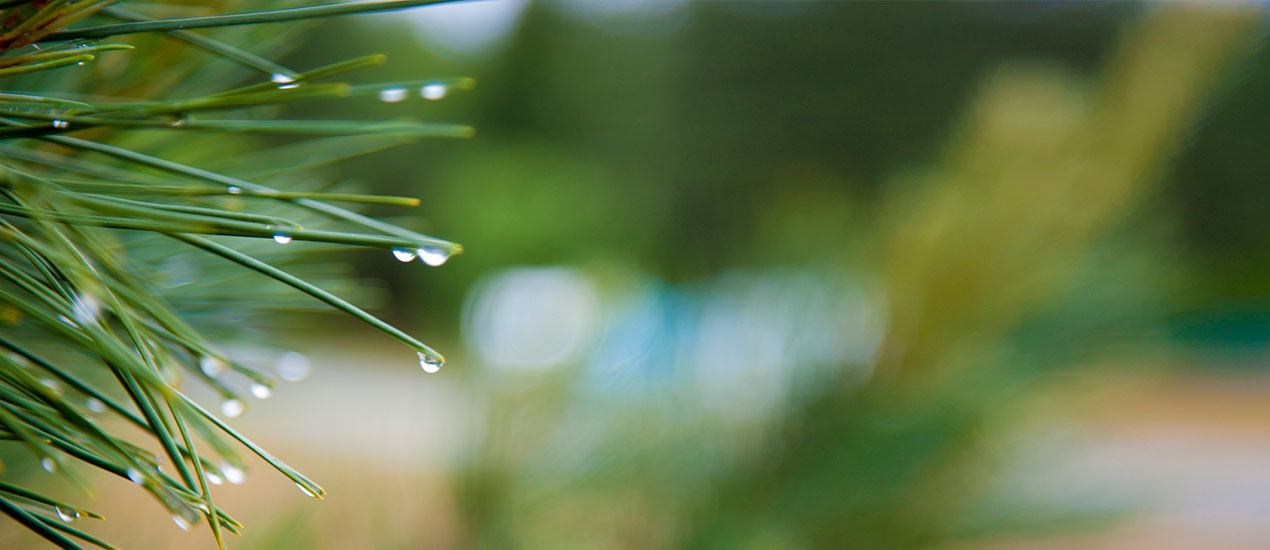 Multi-step fermentation using pine needles
Multi-step fermentation consists of the following steps: 1) fermenting the raw material with lactobacillus and yeast, 2) adding dry material to the leftovers from step 1, 3) extracting and concentrating the concoction from step 2, 4) adding concentrate to the fermented liquid from stage 1, 5) fermenting and aging the concoction from stage 4. Note, however, that the extraction method above destroys the nutritional components and makes it difficult to utilize the raw materials' functions fully. Because of the extraction method's low absorption rate, it also has higher probability of causing problems within the body. The multi-step fermentation process for which our company registered a patent was inspired by red pine, a highly functional traditional food loved by the public.

The red pine extracted through the multi-step fermentation process remained potent and still retained the nutritional components of the raw pine needles — which are rich in resin and unsaturated fatty acid — and dry pine needles rich in amino acids and flavonoids. Research showed that the extract worked effectively against breaking down alcohol, lowering cholesterol, and removing waste in the body. Further research showed that multi-step fermentation transformed tannin into catechins, produced rich extracts by minimizing the destruction of nutrients, and had high absorption rate and high compatibility with the human body.